The IMR has become one of the leading microbial sequencing services in the world. The IMR has processed thousands of samples, across hundreds of sequencing runs, from hundreds of clients around the world.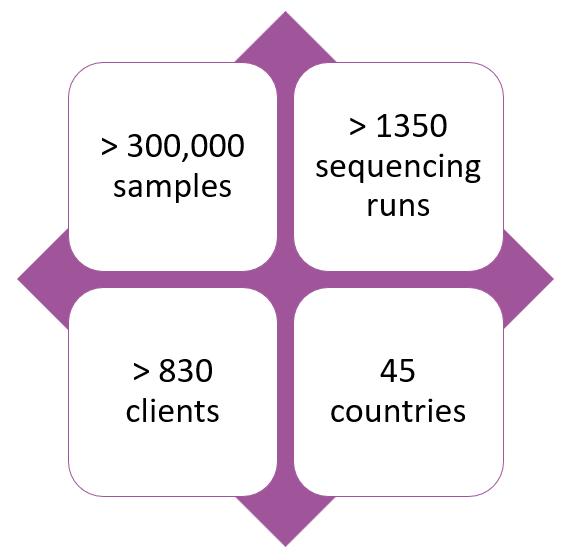 The following is a map of the origins of our clients (with samples originating from an even wider geographic area).
The different projects undertaken at the IMR cover varying subjects, ranging from "pure" environmental research of the oceans to applied research in wastewater treatment and bioreactors to mouse model studies and human clinical trials.